Link to Join ESN Winterthur server: https://discord.com/invite/yeTnCbGks8
Download and install Discord app
Create Account
Fill in your information and click continue: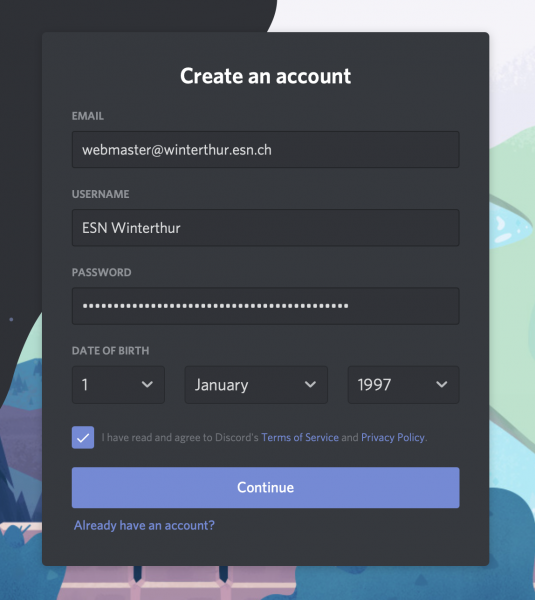 After this you will be logged in on Discord in your browser. However we suggest you download the Discord app as the performance is much better.
Verify your e-mail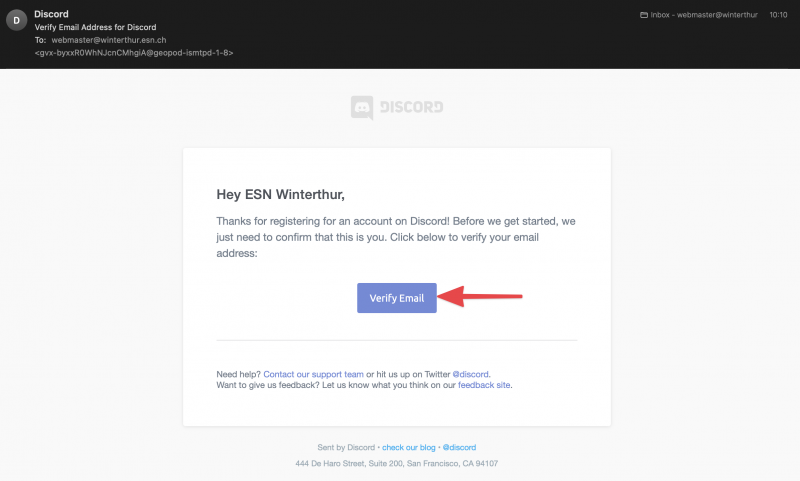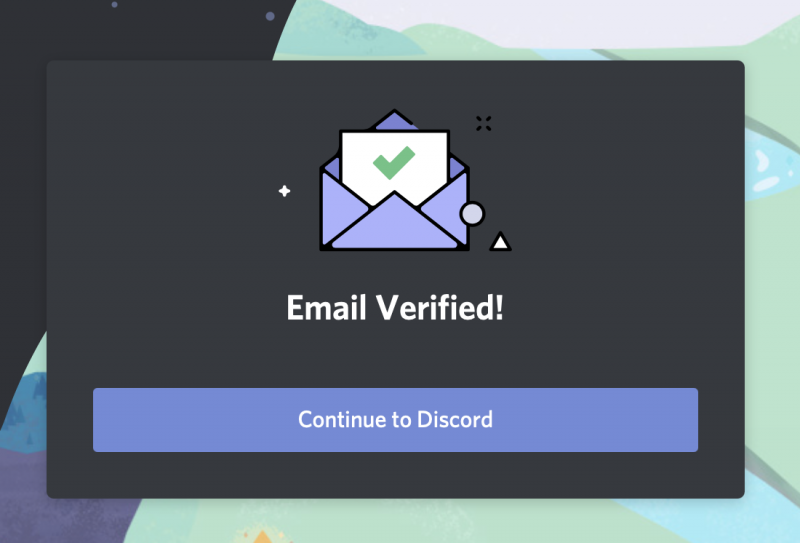 Sign in to discord on your computer using your just created account:
open discord
enter your just created user and click "login"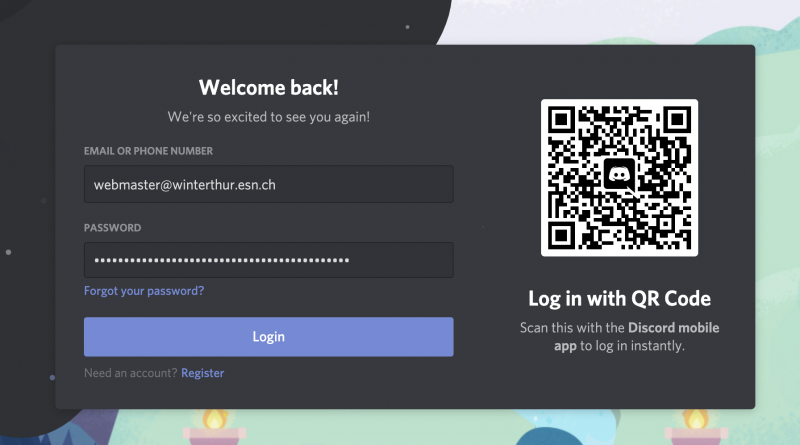 Join ESN Winterthur server
Go to: https://discord.com/invite/yeTnCbGks8
Click on "Accept invite"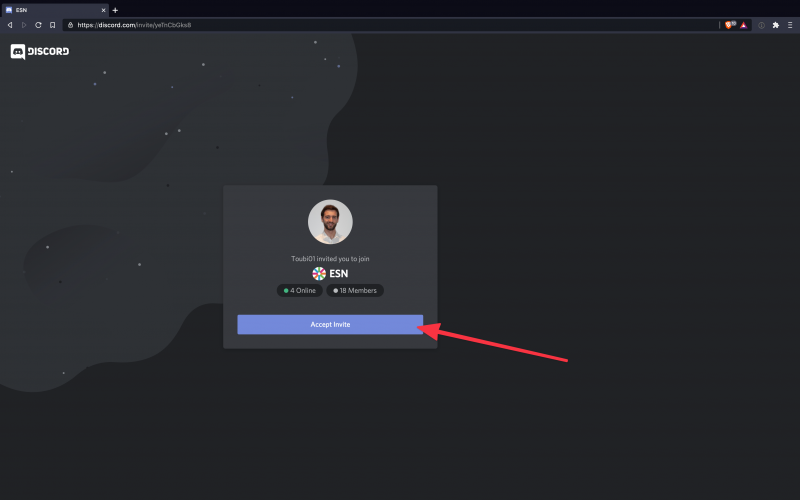 Allow your browser to open the app to automatically join the server: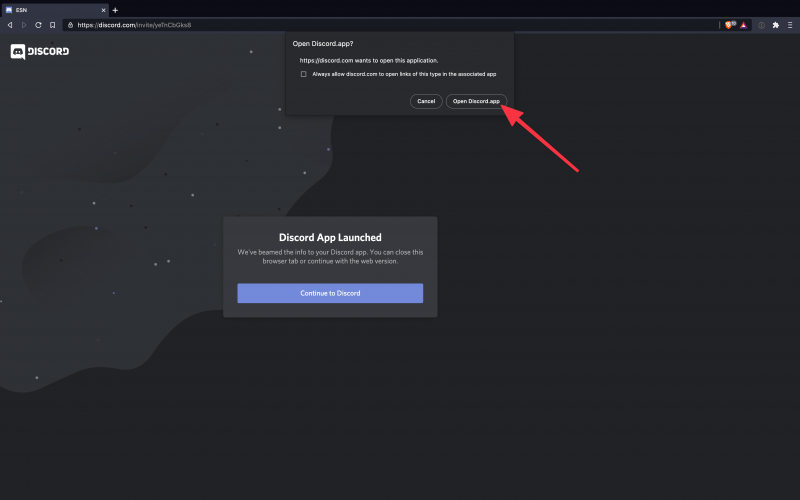 or if you insist on using discord in the browser click cancel and then on "continue to Discord".
You will now see the server: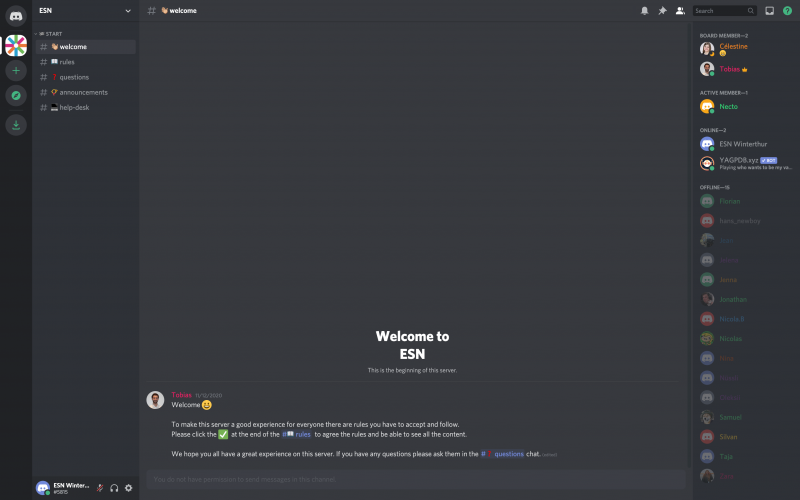 Read the welcome message and follow the instructions there.
After you've accepted the rules you will see many more channels, which you can join to chat or talk: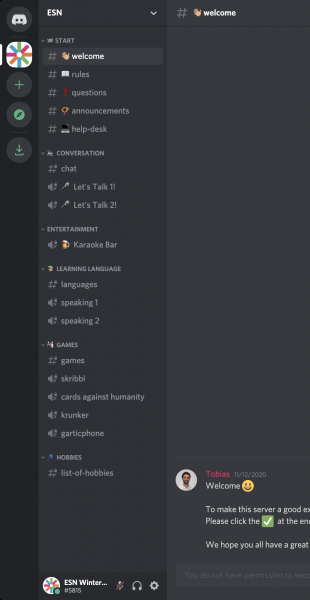 Join hobby channels
Click on the "list-of-hobbies" channel. There you'll see a list with all the hobbies you can join.
To join a community you can click on the icons below to join them.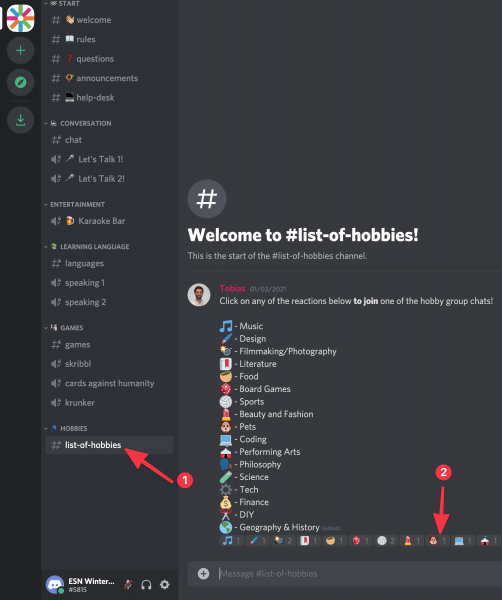 A new channel with people having the same hobbies will appear: