Summary:
Have a great train travel across Switzerland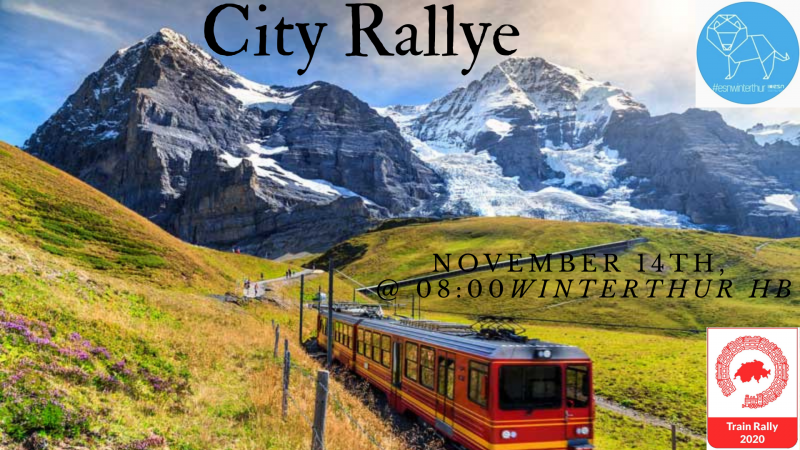 It is the day where ESN groups from all over the country invade various cities, trying to collect points by solving challenges (...and getting the most Insta-shots in one day). We will meet early at the train station, and only then we will get the information about our first destination. Throughout the day we will visit 3-4 cities across Switzerland and master challenges in each of them to collect points. Only one group can be the winner (most likely Winterthur) ;)
You will get to see as many totally different cities as somehow possible (some probably known, some less), also we will spend quite some time in the train (surprisingly). And no worries, in case any food cravings suddenly appear, we got you covered with a wide portfolio of snacks. Transportation, travel guide, and all the rest included will come at almost no cost for you. You will only have to bring your own drinks (reusable bottles preferably) and pay for your main meals (several opportunities to get them on the road).
We are looking forward to a memorable trip to the famous bustling cities in Switzerland ☺️
FYI: There will be two separate teams of 10 people for the day. Hence, if you want to spend the day together with somebody, just leave us a note in the comments.
Covid-19 Measures: Since we spend a considerable amount of our time on the train, wearing a mask is mandatory. Try to keep the distance of 1.5m when outside.
For questions, please contact Silvan +4176 303 63 07
Price:
CHF 10 (CHF 15 without ESNcard)