Erasmus Student Network (ESN) is a non-profit international student organisation. Our mission is to represent international students, thus provide opportunities for cultural understanding and self-development under the principle of Students Helping Students!
Erasmus Student Network is the biggest student association in Europe. It was born on the 16th October 1989 and legally registered in 1990 for supporting and developing student exchange.
We are present in more than 1000 Higher Education Institutions from 39 countries. The network is constantly developing and expanding. We have around 13,000 active members that are in many sections supported by so-called buddies mainly taking care of international students. Thus, ESN involves around 40,000 young people offering its services to around 350,000 international students every year.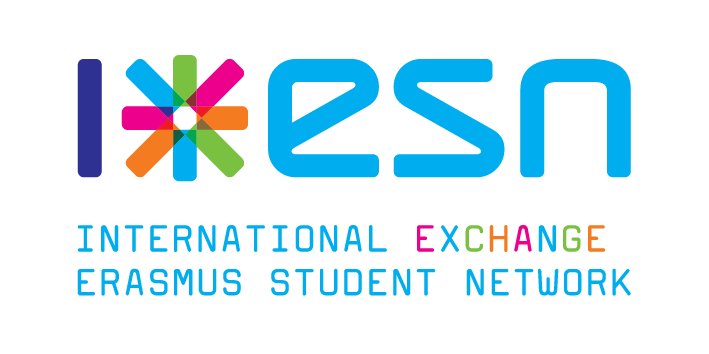 ESN is working in Higher Education (HE):
offering services to 350,000 students
13,000 active members (34,000 with the buddies included)
mainly on a volunteer basis
with an average annual growth rate of 12% since 2005
ESN is operating on three levels: local, national, and international.
ESN works for the creation of a more mobile and flexible education environment by supporting and developing the student exchange from different levels and providing an intercultural experience also to those students who cannot access a period abroad ("internationalisation at home").
Aims & Principles
In synthesis, ESN:
works in the interest of international students
works to improve the social and practical integration of international students
represents the needs and rights of international students on the local, national, and international level
provides relevant information about mobility programmes
motivates students to study abroad
works with the reintegration of homecoming students
contributes to the improvement and accessibility of student mobility
cares about its members
values volunteering and active citizenship
Who are we for?
Homecoming students
The students who are returning from an exchange are being supported in the reintegration process in their home countries by keeping contact with an international environment. Many local sections are set up by former exchange students, often because they have had good experiences from their exchange period or because they felt a lack of help during their exchange. They also understand better the issues and challenges in a foreign environment.
Exchange students
However, the main focus of ESN is placed on current exchange students, who often face problems (and feel abandoned) in their new environments. Therefore, ESN offers help in the academic, social and practical integration process. This is mainly done through activities in the local sections, which include cultural and social events such as trips to various places within the country, film nights, language projects, international food festivals and last, but not least, parties. In addition to that, many sections have introduced mentor systems, which help the international students mainly in academic and practical integration.
ESN also provides relevant information and encourages the future exchange students to gain the international experience and gain relevant insight into different cultures.
The Section
ESN Winterthur is a very active section with around 15 members and 220 exchange students a year. The goal of ESN Winterthur is to make the study period in Switzerland the best time in an exchange student's life! We help all foreign students to settle down well in Winterthur, introduce them to Swiss culture (including buddy system and digesting a fondue) and organise various events, ranging from sports activities to pub tours, ski and snow weekends, city trips and so on.
The City
Winterthur is a cultural centre and has also the nickname "city of museums". It is the second largest town in Canton Zurich and it is located 28 km north east of City Zurich. It is an attractive, small town with approximately 100'000 inhabitants and offers its residents a good quality of life. Despite of the industrial character throughout the town, there are a lot of green spaces. In the old part of the city you will find many shops, street cafes, bars, clubs and discos. There are also museums and a lot of historical places in and around the town. Winterthur's function as a site of education is gaining more and more importance. In the past few years, the "Zürcher Hochschule für Angewandte Wissenschaften" (ZHAW) with its different courses of study has established itself here. The region around Winterthur is ideal for cycling, hiking, all kinds of water sports and wine tasting.