To register your ESN card go to: https://esncard.org/.
Then click on REGISTER and register yourself using your email-address.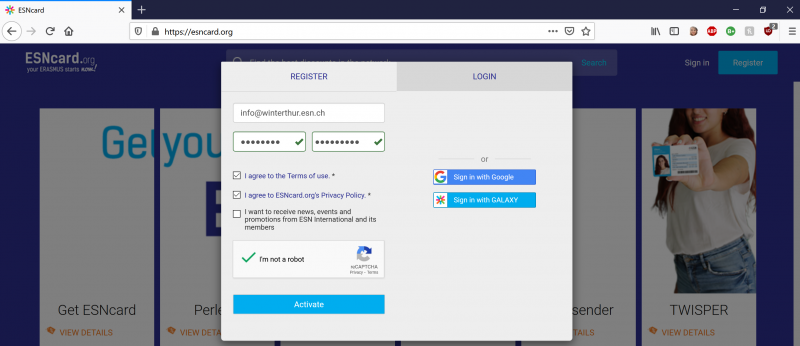 Then click on ACTIVATE.
This message will appear on your screen: 

Then check your email. You should get an email within a minute.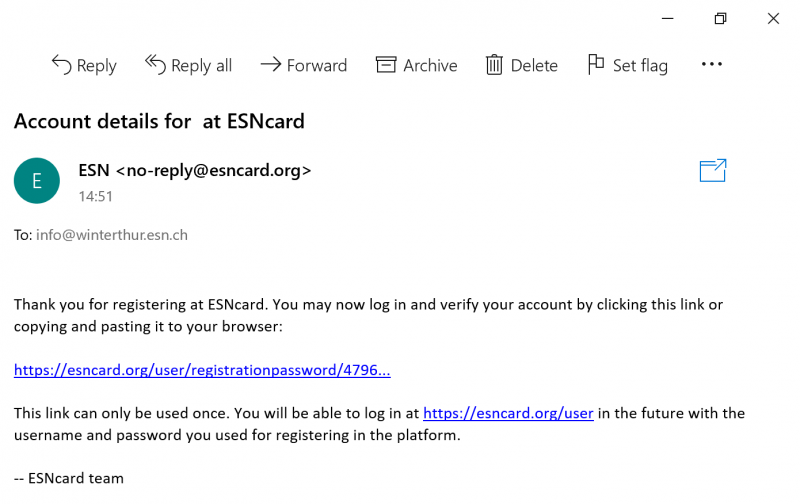 Then click on the link in the mail. You can now fill in your information.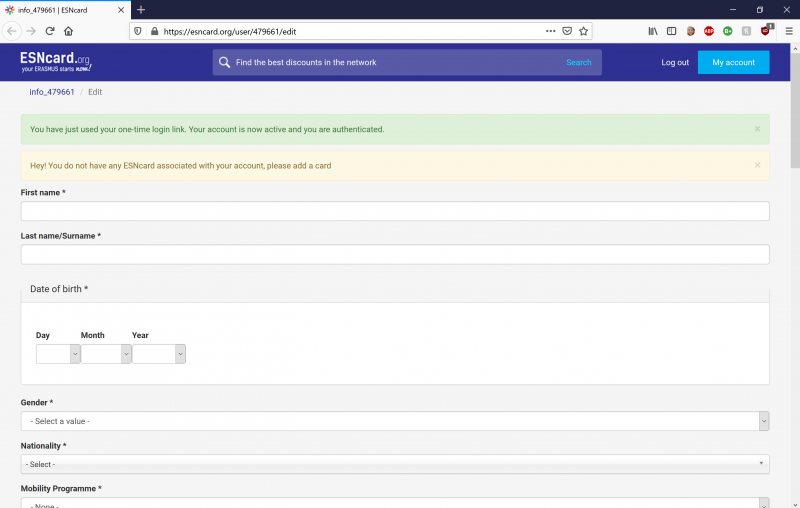 In the section ESN Card, type in the card number and todays date.

You can find the card number on your ESN card: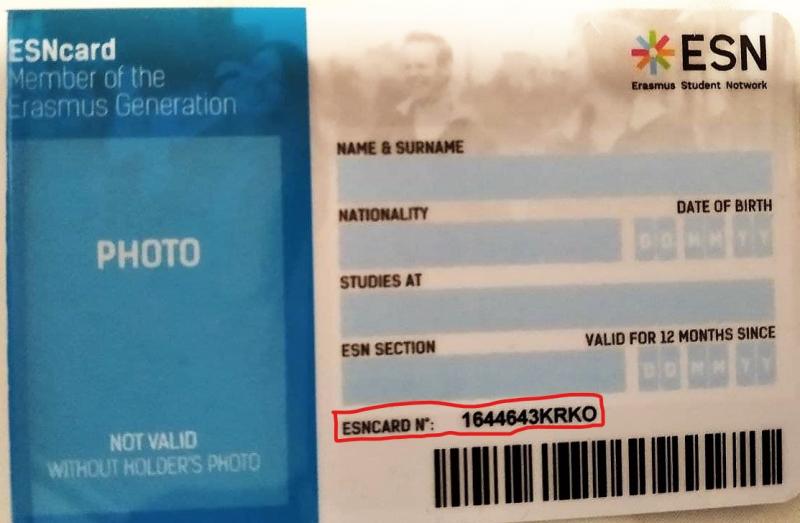 Once you have filled in all your information click on SAVE ALL CHANGES: 

After you saved all changes this message will appear at the top of the page: 

And you can now see your registered card here:

This means the registration was successful and you can now profit from the many reductions from our partners.
Now please fill out your ESN card.
If you have troubles registering your card please contact ESN Winterthur.