President - Nicola Brunn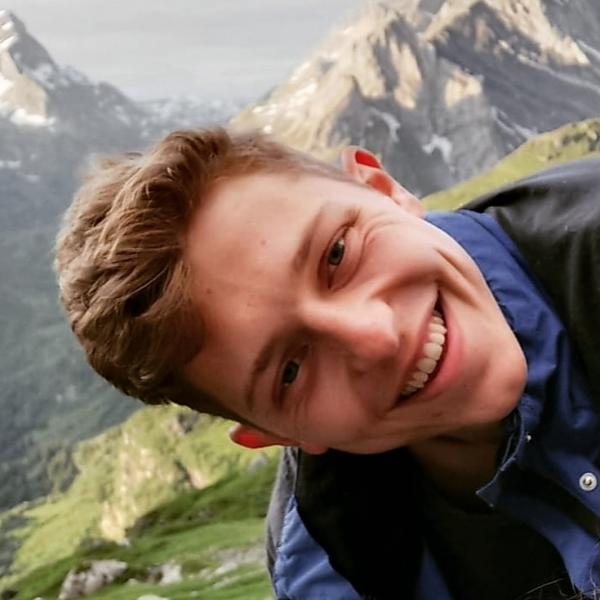 Hi everybody!
Warm welcome to Switzerland! I'm Nicola - President of ESN because I love bringing people together, introducing them to our home-country and – most important of all - getting to know people from different countries and cultures. Myself, I'm addicted to sports (climbing, biking, skiing, running) and love the outdoors - especially the mountains (I know… cliché swiss guy :D). Also, I'm interested in basically everything and I love to explore and learn new things. That's why I - for example - have a basic jumping-licence for skydiving or read books about the ideology of old shaolin :D. Last but not least I love to help other people and I'm giving my best to make this world a bit of a better place. Looking forward to meeting you guys and who knows - maybe we're soon gonna be exploring swiss outdoors together!
Webmaster - Florian Frei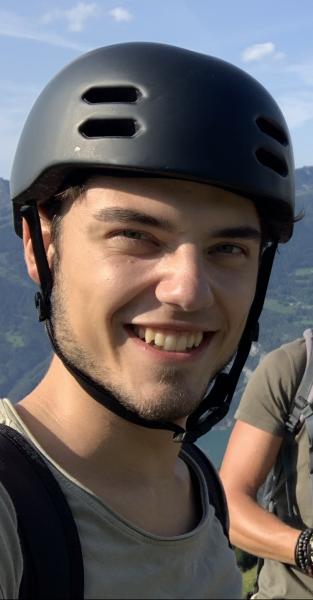 Hey, my name is Florian.
I am the webmaster of ESN Winterthur. I'm 23 and I'm Swiss. I've been in ESN for 3 years. I speak Swissgerman, German and English. I like to organize events and with exchange students it is every time funny. In my free time I play basketball and I am active as e referee and coach of our junior team. I like also to hang out with friends and play boardgames.
Treasurer - Obada El Bitar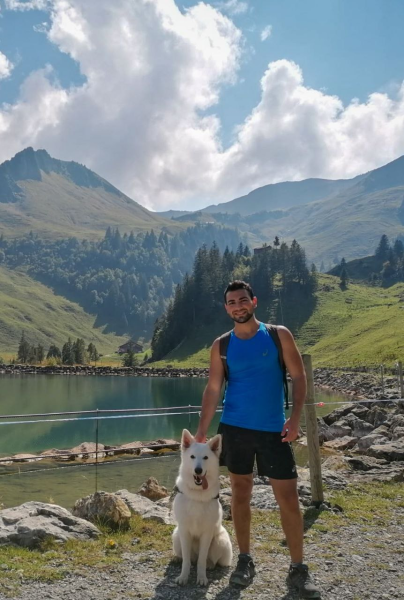 Hey Everyone! I'm Obada, the new treasurer of ESN Winterthur. I'm doing my bachelor in Banking and Finance at ZHAW. Once I moved to Winterthur, I lived in a student residency where I met some lovely exchange students. I decided to join ESN since I like going out getting to know interesting people and trying different activities around the year in order to change my routine. I like photography and sports in general, so you'd probably find me in the outdoor events.
Communication - Tania Gomez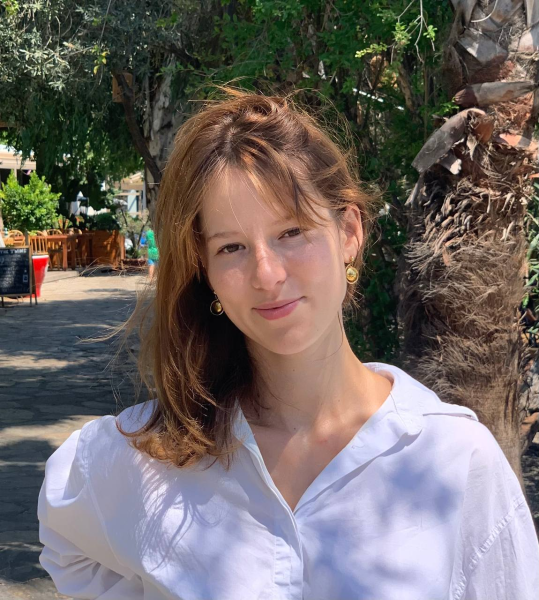 Hi everyone! My name is Tania, and I am 24 years old. I grew up in a bilingual household, where I learned to communicate with various cultures from a young age. This experience is where my passion for getting to know new people came. Besides this, I love to dance, listen to music, read, and eat various foods.
For this semester, I am happy to be a part of the communications team and excited to meet you all!
Head of Events - Simon Wodars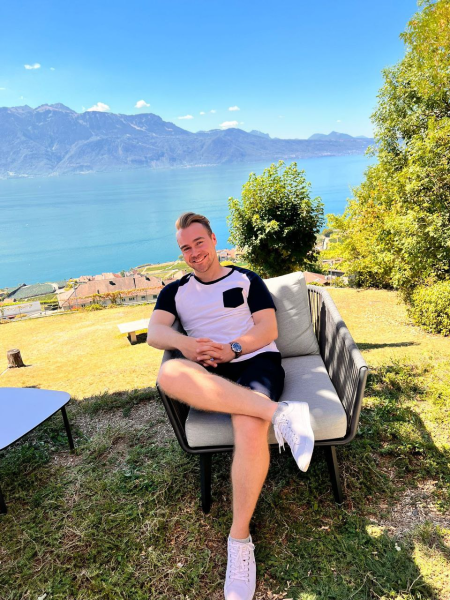 Hi everybody! I'm Simon - Head of Events at ESN Winterthur
I'm 26 years old, German and moved to Switzerland in 2020 and there is so much to explore in this beautiful country! In my freetime I try to see a new place in Switzerland almost every weekend :D
I joined ESN because in my opinion getting to know new people and new cultures is one of the most interesting things you can do. ESN Winterthur offers a great amount of different events, activities and get-togethers throughout the semester. I became Head of Events because I'm super passionate about organizing events and bringing people together.
I speak German, English and also a bit of Spanish :)
Looking forward to heaps of great events with all of you! :)
Local Representative - Laura Eggimann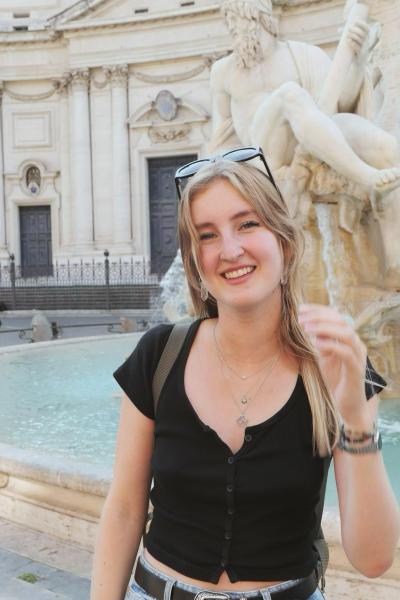 Hey you all:) I'm Laura, the Local Representative of ESN Winterthur. I've been a member of ESN since February and have been loving the international exchange and all of the opportunities it's already offered me up to this point. I'm currently studying Applied Languages and my plan is to move to Amsterdam to do a second degree in Sociology after finishing my current studies, as I'm very interested in international relations and how it all plays together on our planet. In my free time, I try to travel as much as possible. I also love dancing, running, reading, photography and music.
Vice President - Cyrill Rössler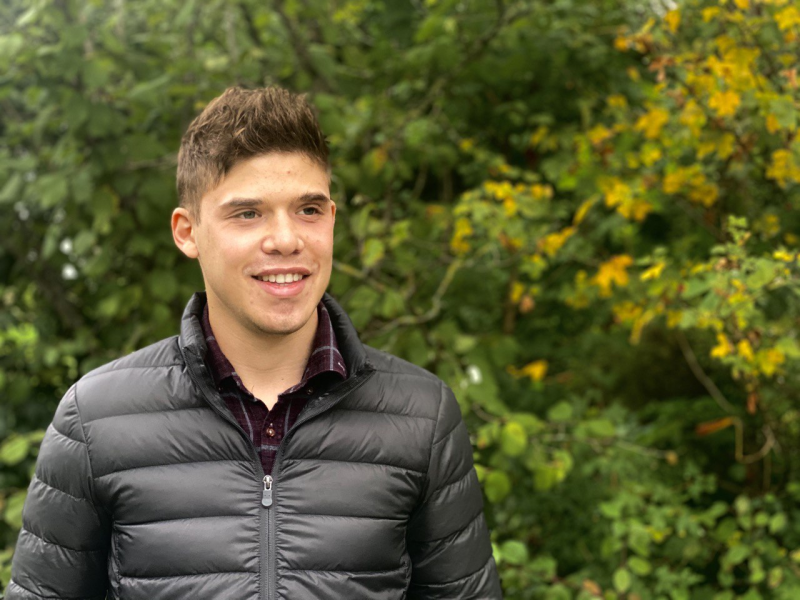 Hello there! My name is Cyrill and I'm the Vice President of ESN Winterthur. I'm 24 years old and I grew up in a town between Bern and Fribourg. Therefore, I speak (Swiss)-German, French and English.
I really enjoy to organize and attend our events & trips with the exchange students. My goal is that our section offers the best possible help, guidance and information to both exchange students and foreign students doing a full degree here in Winterthur.
In my free time I play all sorts of racket sports and I like to hang out with my friends.